Students will be expected to spend about 30-45 minutes each night on homework - this includes at least 25 minutes of reading. The weekly homework can be found on this page and also in your child's agenda.

If the math is taking longer than 30 minutes to complete, feel free to stop your child where they are! Math should not take all night.
Weekly Homework
Updated: 1/18
Monday: No School - MLK Day
Tuesday: Read for 25 minutes
No Math Homework - Topic 6 Area Test
Wednesday: Read for 25 minutes
p. 341-342
Thursday: Read for 25 minutes
No Math Homework
Friday: Wordly Wise Lesson 5 Test
Wordly Wise Vocabulary Words:

​Lesson 5 Words
quizlet.com/EPS_WordlyWise3000/folders/wordly-wise-3000-level-3/sets
1. Go to quizlet.com/p/wordlywise3000
2. Click on the workbook you need, then click on the lesson you are studying. (Our book is book 3, it's lime green)
3. Create a user name and password.
4. Enter the access code from your student's agenda.
5. Study with Quizlet's activities and track progress.
​
Spelling Words:
Resource to study Spelling and Vocabulary Words -
https://www.spellingcity.com/users/msclementz
Powered by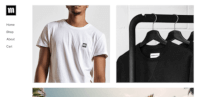 Create your own unique website with customizable templates.